[adinserter block= »4″]

Hello! I'm late with my weekly recap as we were on holiday so I've missed the usual link-up with Deb and Kim, but here it is anyways…I'll hopefully post another one tomorrow for this week.
Monday: Rest from running, lower body strength & core after work
Tuesday: Run commute to the office- 5 miles- plus an office 5k for 8 miles total. Upper body strength after work.
Wednesday: Run with Susan, a friend from the Mornington Chasers run club. She had an extra club singlet that was too big for her, so she gave it to me to try. Feels official! 8 miles total.
Thursday: A wfh day so I ran a tad bit later with Ruth, and we did 4×8 minutes tempo. Great morning for a run and we crossed paths with Dustin, just like the olden days! His patient return to running is going well and I think he'll be just fine to run the wine marathon with me in Bordeaux.
I did more lower body strength & core after work.
Friday: Another run with Susan. She wanted to do 6 miles at her goal half pace, which was 8:45 min/mile. I was happy to do that with her. We hit all her paces and I ended up with 10 miles total. I was happy with a longer weekday run before we headed to Heathrow to catch our flight to Corfu for a short beach holiday.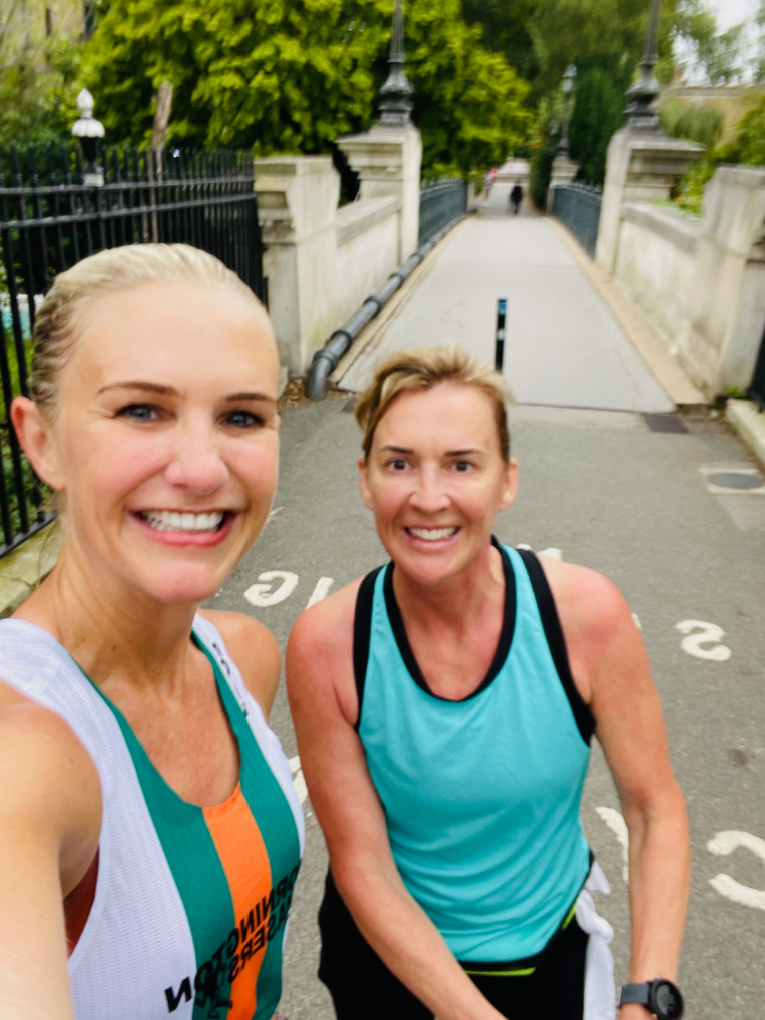 Saturday: Dustin and I ran 5.25 miles together in Corfu, with a steep climb in mile 3 to give us a nice view.
We relaxed on the beach for some time and then went into Old Town Corfu, which was very charming.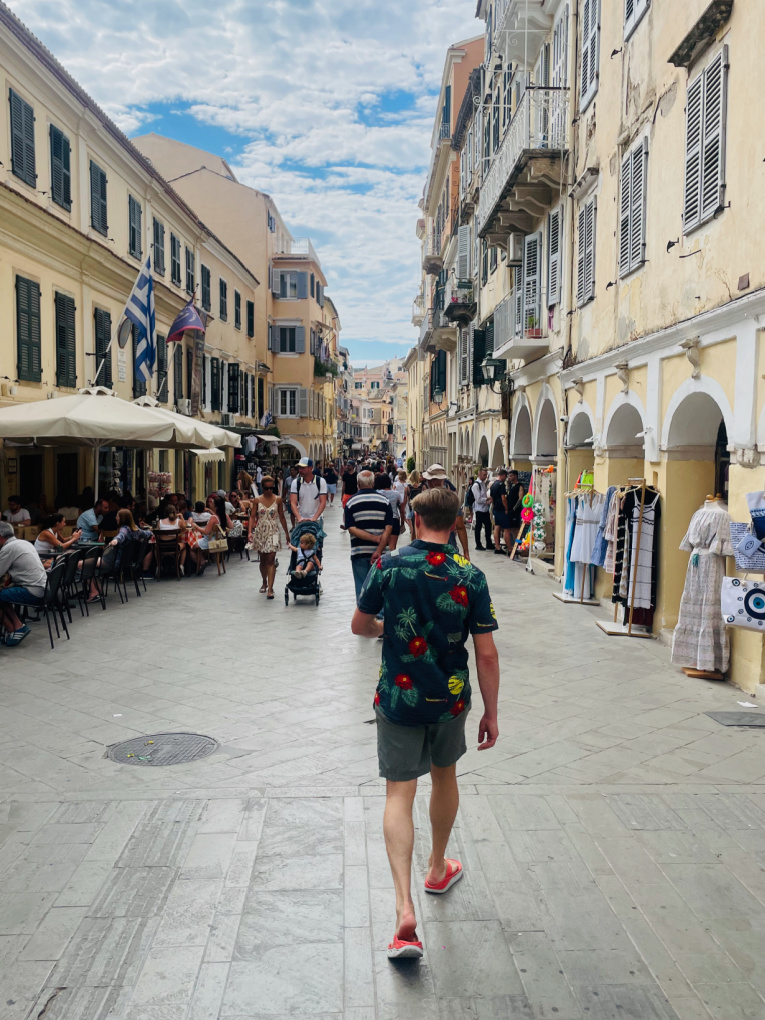 Sunday: Dustin and I ran 10.25 miles of trails in Corfu, taking us to the west side of the island (our hotel, Olivar Suites, was on the west side.) The trail was rocky and steep at parts; I'm not a confident trail runner so we took things slow. I was happy with 10 miles and counted this as my long run for a cutback week of training.
We had a relaxing rest of the day on the beach. I am grateful that my partner likes to start each beach holiday day with an exploratory run!
Highlights of Corfiot food: kumquats. Olives. Greek salads, Greek wine.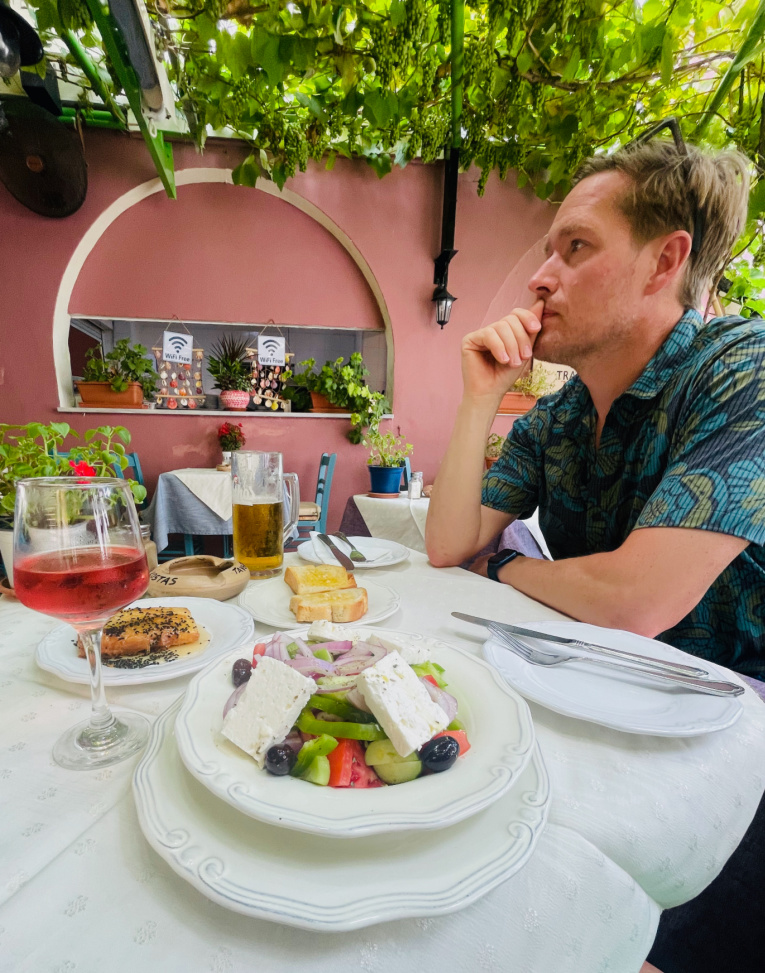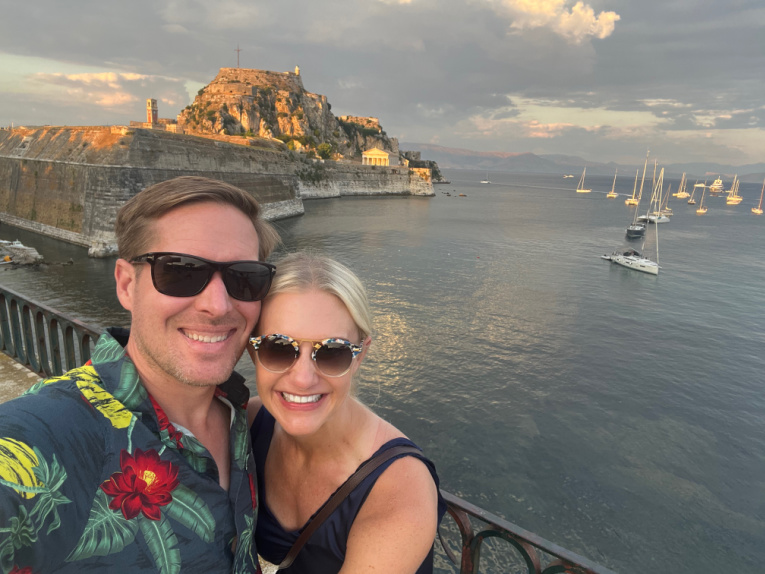 Summary: 49 miles of running, 3 days of strength, attempt at daily core. Even with the cutback long run, I was still close to 50 miles, which is a good place for me. I'll build a bit more before Medoc in 3 weeks with that 26.2 miler as a fun training run for Dublin .
I'll still share the linkup with Deb and Kim even though it's over for the week, but def check it out for other similar blogs!
I'm linking up with Running on the Fly and Confessions of a Mother Runner; check out their blogs to connect with other fitness bloggers for workout ideas and inspiration!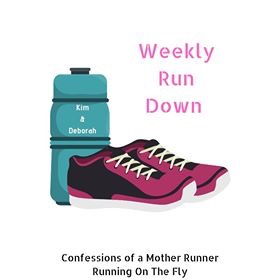 (Visited 5 time, 5 visit today)
[adinserter block= »4″]

Credit : Source Post