[adinserter block= »4″]

In February 2023, Dustin and I visited the town of Bath, England for a weekend getaway from London.
"Bath is a city in the Bath and North East Somerset unitary area in the county of Somerset, England, known for and named after its Roman-built baths. Bath is in the valley of the River Avon, 97 miles west of London and 11 miles southeast of Bristol."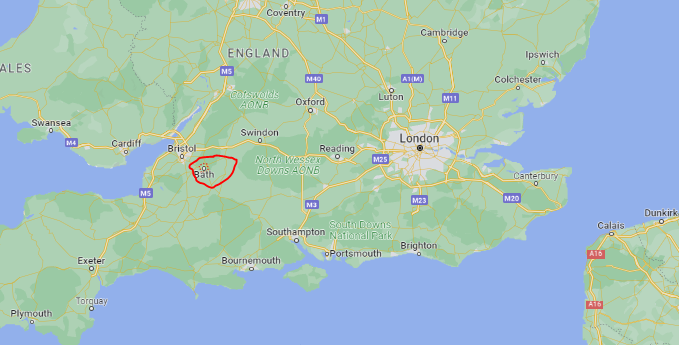 A lot of tourists will combine Bath and Stonehenge, but we decided to just spend our time in Bath on this visit. We didn't rent a car, which you would need to get to Stonehenge, or you could book a bus tour.
We left Hampstead around 4 pm on Friday, taking the tube to get to Paddington station, where we caught the Great Western Railway train that would take us to Bath Spa from London.
It was less than 90 minutes to get to Bath from London on the train. We booked our ticket fare with assigned seats, which wasn't as necessary on the way to Bath as the train was quiet, but it definitely was needed on the way home, as several passengers had to stand in the aisle the whole time.
There was wifi available on the GWR (Great Western Railway), but it wasn't great, so I just read my book (Demon Copperhead by Barbara Kingsolver, so good!)
We arrived in Bath and made our way to our hotel, the Yard Bath. The Yard was a small boutique hotel; really cute. They had a tiny kitchen and bar on the main floor; it was cozy and felt more like a bed and breakfast than a hotel.
Our stay at the Yard included a breakfast hamper, which was delivered to our room each morning and was perfect!
Friday evening, we had dinner at the Scallop Shell right down the road from the Yard, followed by a pint at the Raven pub, which was charming.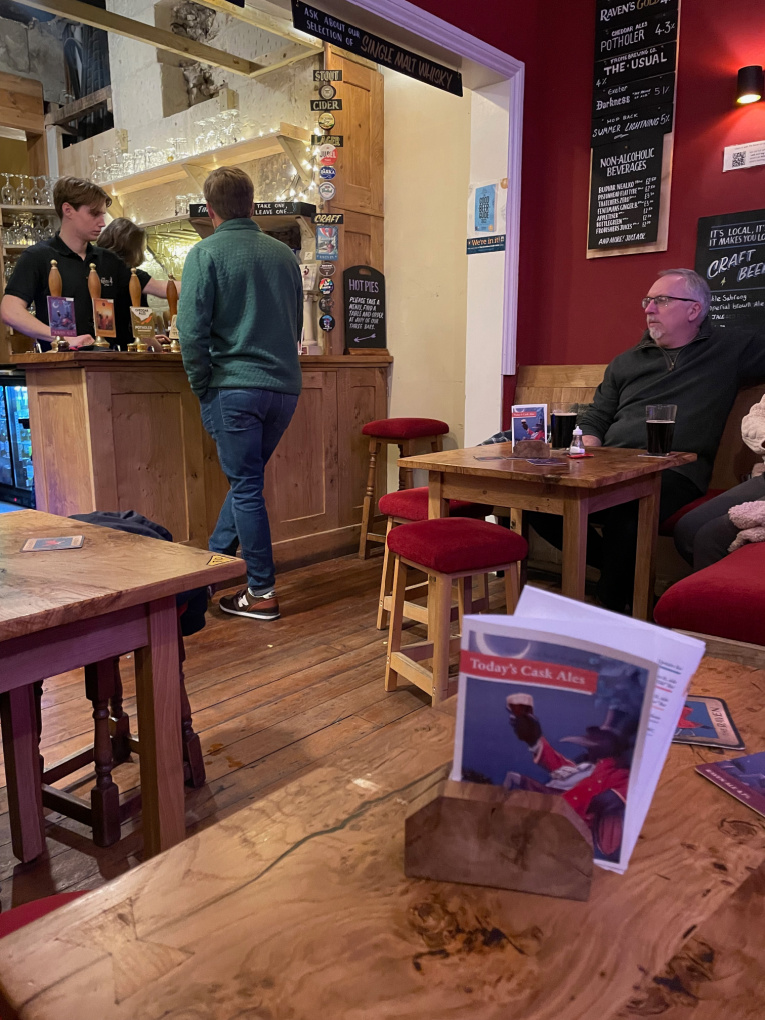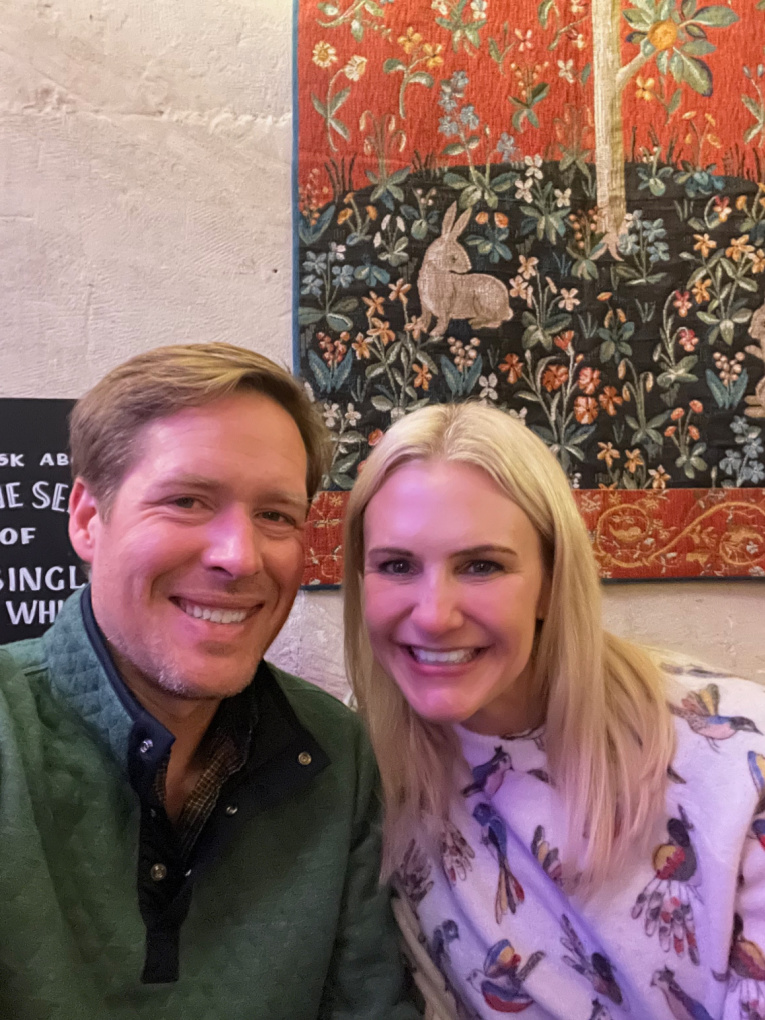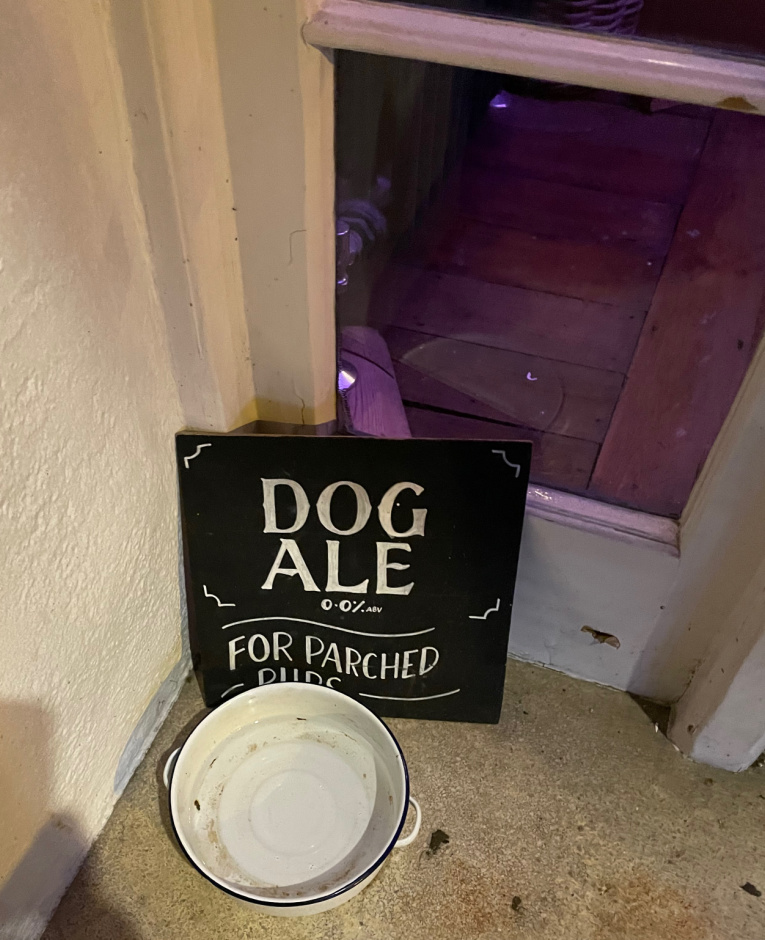 Saturday, February 25th: We were up relatively early to prepare for a long run, which is the best way to explore, isn't it? I had researched a fair amount for ideas on where to run in Bath.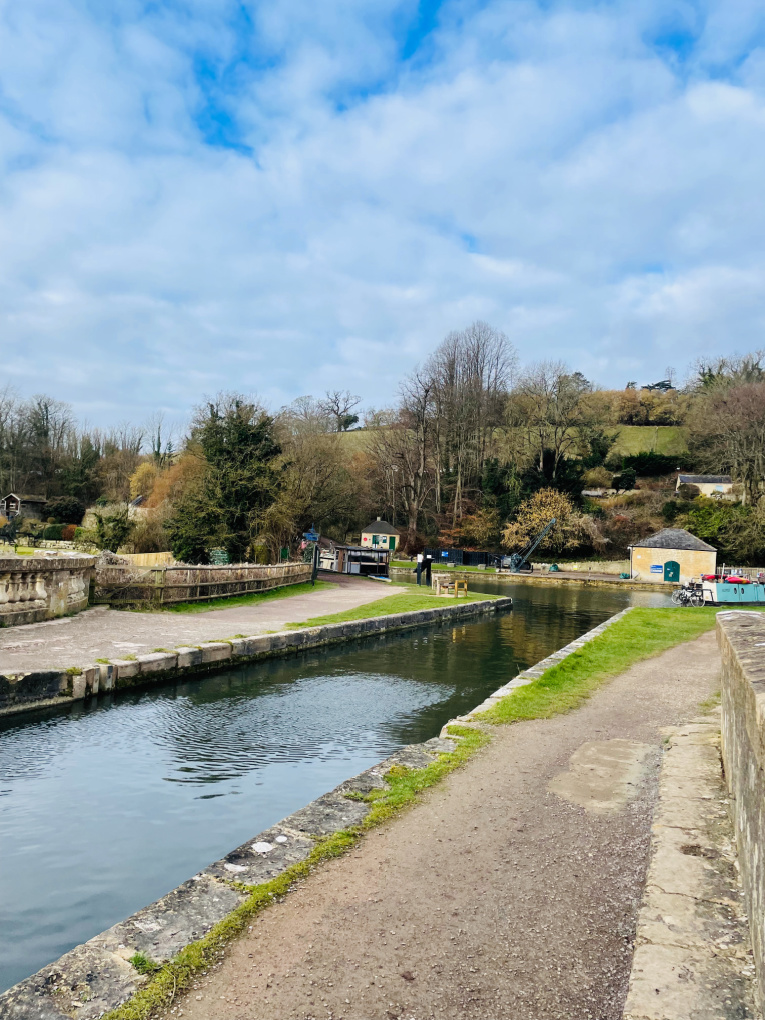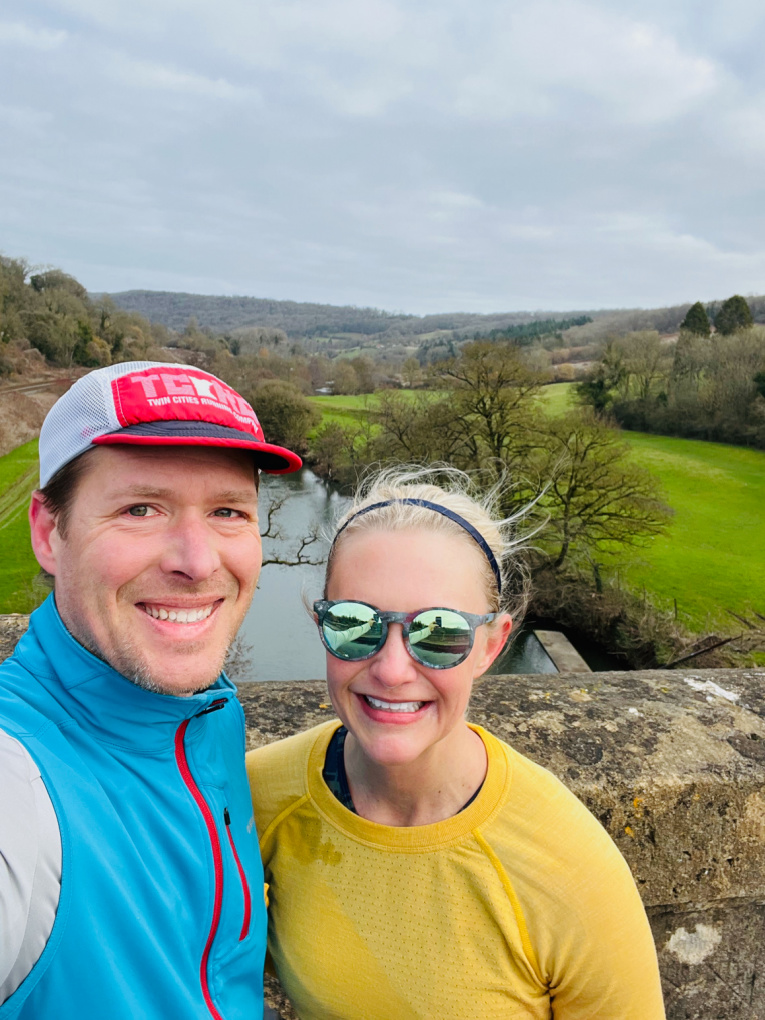 I knew we were going to head out on the Kennet & Avon canal path, but I didn't realize until we were 6 miles in that we could loop that route into the Two Tunnels Greenway.
The Two Tunnels Greenway was technically a road, but we rarely saw any cars, only cyclists and runners/walkers. Eventually the Greenway becomes cyclist/pedestrian only, which was the fun part; this Greenway goes through one of the longest pedestrian tunnels in the world, which was over a mile long!
The tunnel was somewhat lit (not hugely so, a headtorch might have still been useful) and about halfway through, there were speakers with classical music coming through. Very charming experience yet also a little creepy to be honest!
I'm glad we ran that way as it was very memorable and a bit of a highlight of the whole visit.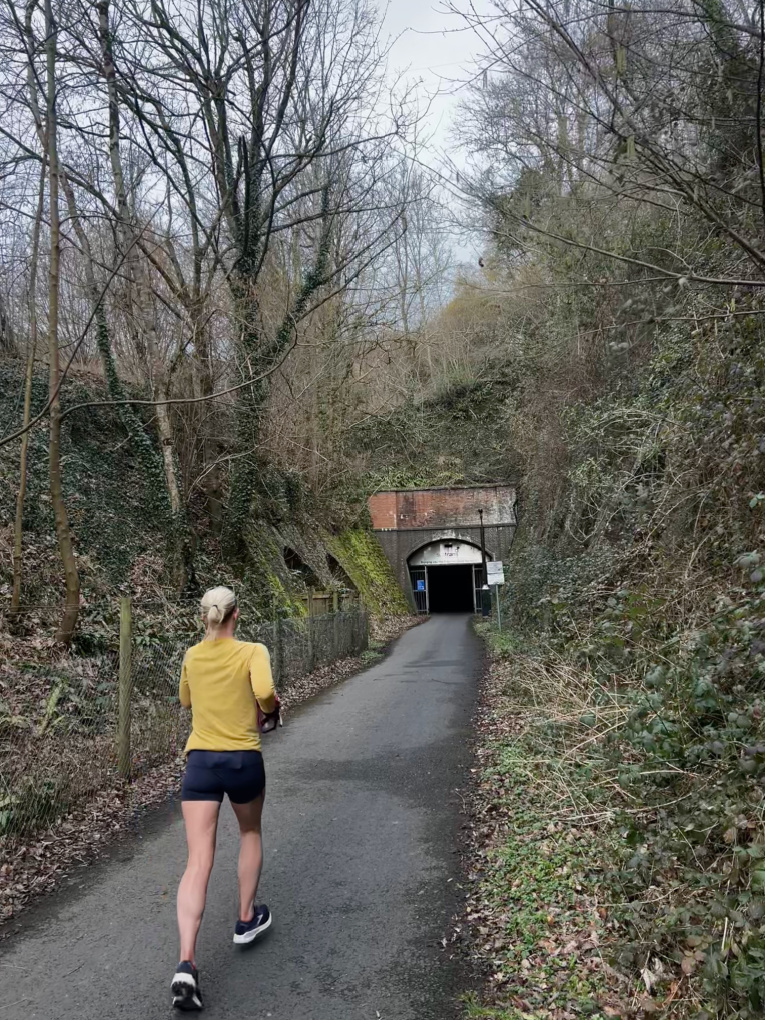 At one point, we passed by Midford Castle, which was pretty!
We ended the long run back in Bath along the canal again, and called it good at 15 miles. We wanted to get on with more of our touristy stuff!
This was a highlight of our visit to Bath as we saw so much of the countryside. If you're not a runner, you could easily do this route on a bike!
After a quick shower, we grabbed a bite to eat at Chai Walla, an Indian street food restaurant.
Then we wandered around the town a bit before our 1 pm tickets to tour the Roman Baths.
To be perfectly honest, I didn't know that much about the Roman Baths in Bath before this visit.
The visit was very educational!
Your entry ticket gets you the audio guide, which was helpful, though there were also signs that you could read along the way.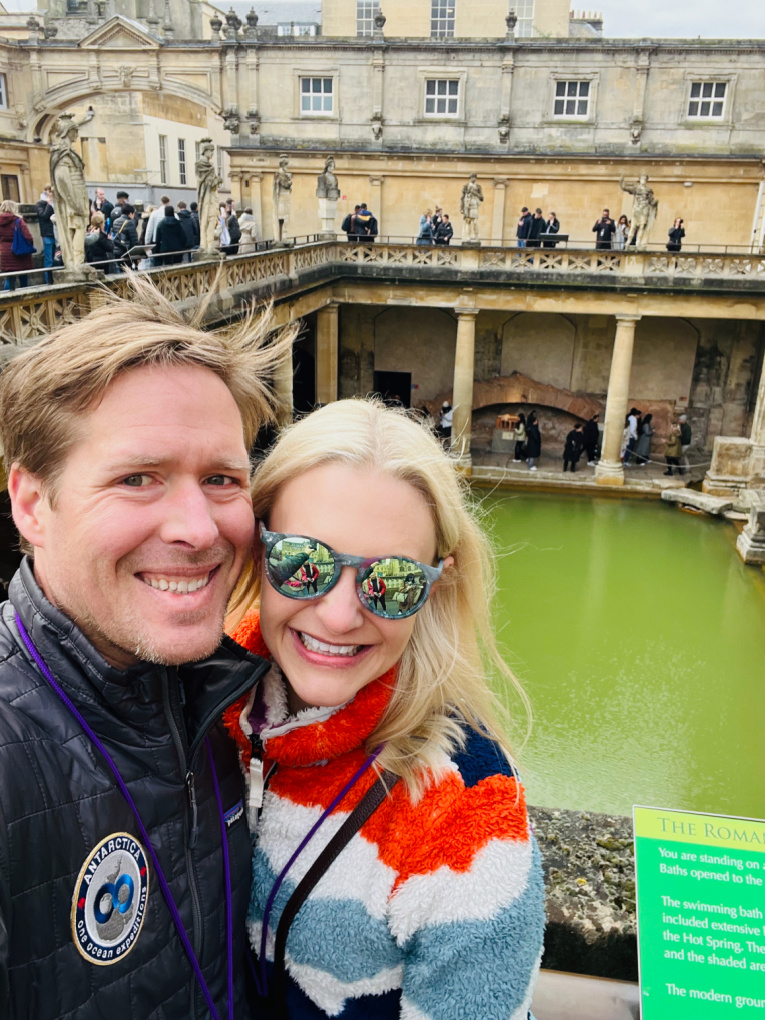 FYI, you CANNOT soak in the waters at these baths like we could when we were in Budapest Hungary in November; this water is untreated and apparently very unsafe. In fact, you're advised to not even touch the water. We saw some people try and they had to wash their hands immediately. Eeks!
Visiting the Roman Baths included more than just the actual baths; it was quite a historical site, more of a museum really. There was a lot to learn about life in that era as well as how the baths were discovered by the British, as well as information about all the other archaeological finds in the town of Bath.
We were there at least 90 minutes and I really enjoyed it. Do not miss the Roman Baths when you visit Bath! Also, be sure to book a ticket/time ahead as the line gets really long, especially on a Saturday.
We tried to book tickets to climb the tower at Bath Abbey next door, but that was already fully reserved. Instead, we just toured the abbey, which was beautiful. Maybe our legs would thank us for not doing the 200 stair climb up the tower after the long run!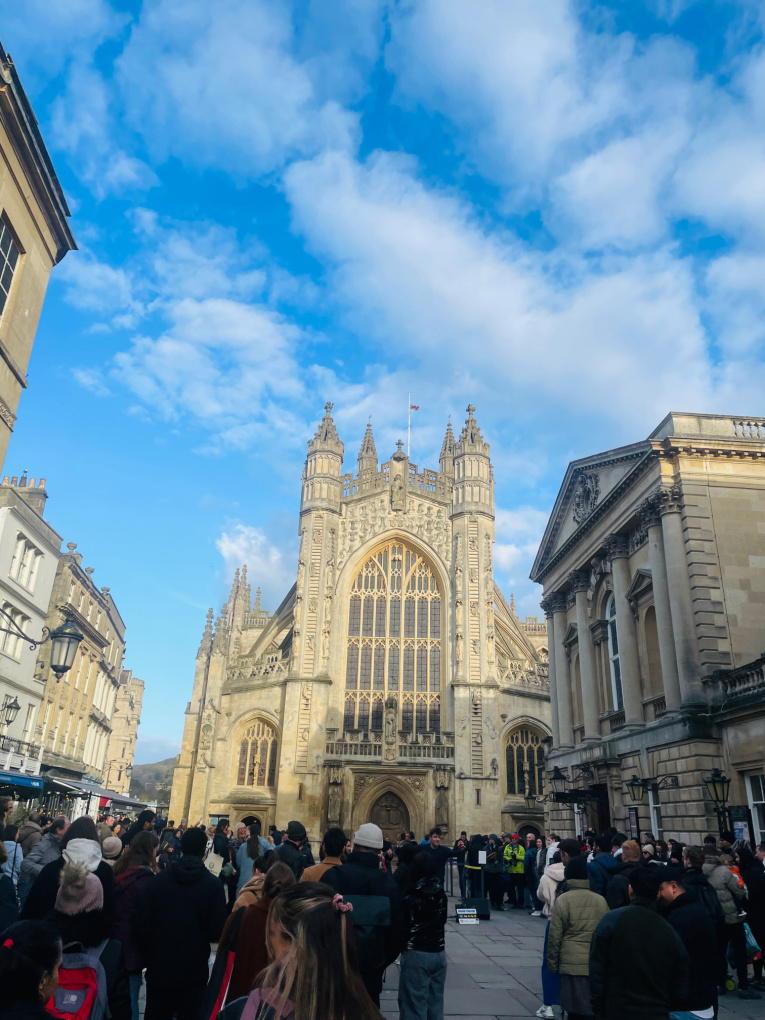 Later on Saturday, we walked to the Royal Crescent.
The Royal Crescent is, "one of Bath's most iconic landmarks, was built between 1767 and 1775 and designed by John Wood the Younger. This impressive landmark is arranged around a perfect lawn overlooking Royal Victoria Park and forms a sweeping crescent of 30 Grade I Listed terrace houses. It is without doubt one of the greatest examples of Georgian architecture anywhere in the UK. Many notable people have either lived or stayed in the Royal Crescent since it was built, and some are commemorated on special plaques attached to the relevant buildings."
Bath is also home to Pulteney Bridge, one of just a few bridges with shops across the full expanse.
Fascinating facts about Pulteney Bridge:
Along with Ponte Vecchio in Florence, Pulteney Bridge is widely considered to be one of the most beautiful bridges in the world.
It is only one of four bridges in the world to have shops spreading across both sides and spanning the whole length of the bridge.
Pulteney Bridge starred in one of the biggest films of 2013, Les Misérables. The memorable scene where Russell Crowe's policeman Javert falls from a bridge was filmed at Pulteney.  
We also explored the Circus and Victoria park, before stopping by Sally Lunn's Historic Eating House, one of the oldest houses in Bath (1482). The wait to eat at Sally Lunn's was a bit long, so we decided to get one of her famous rolls to go, which isn't quite the same. I'd recommend eating in if you go to Bath, as the options for rolls were much more appealing than just the plain one you could get takeaway (i.e. both sweet and savory options at the restaurant!)
That evening, we had dinner at the Circus Restaurant, right by the Royal Crescent. It was a seasonal menu housed in a cozy space. Lovely evening. We also checked out the Bath Distillery Gin Bar for a cocktail after dinner, which was fun.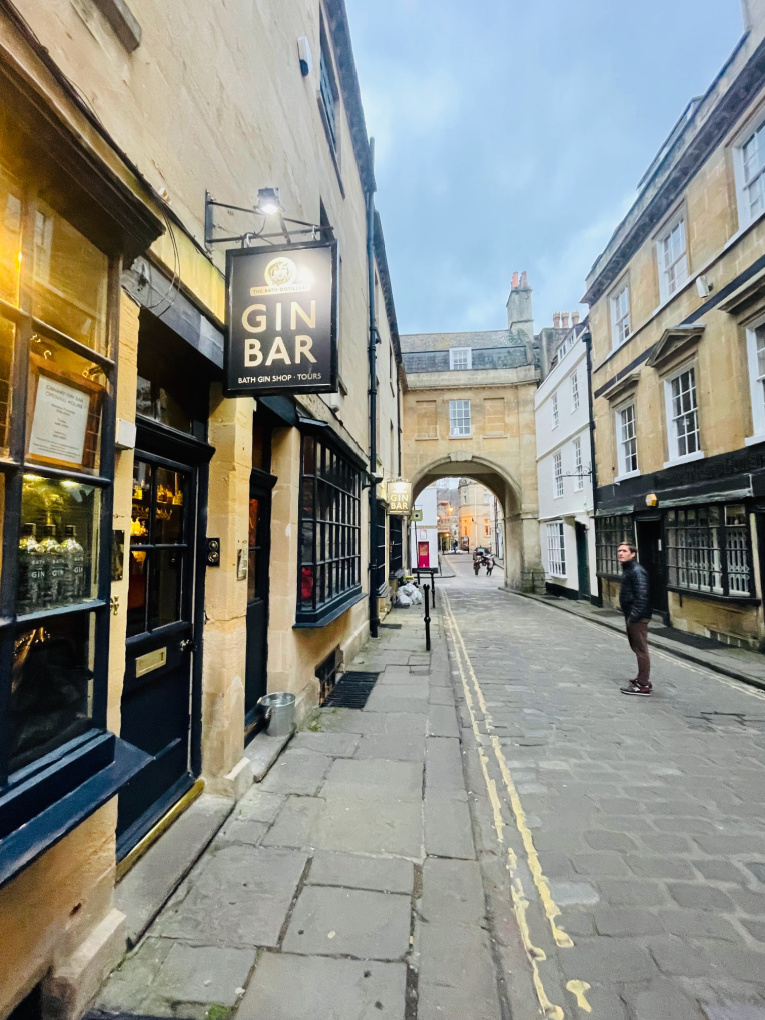 Sunday, February 26th: We fit in one shorter run in Bath, just 5 miles through the central part of town and Victoria Park and then back to the canal.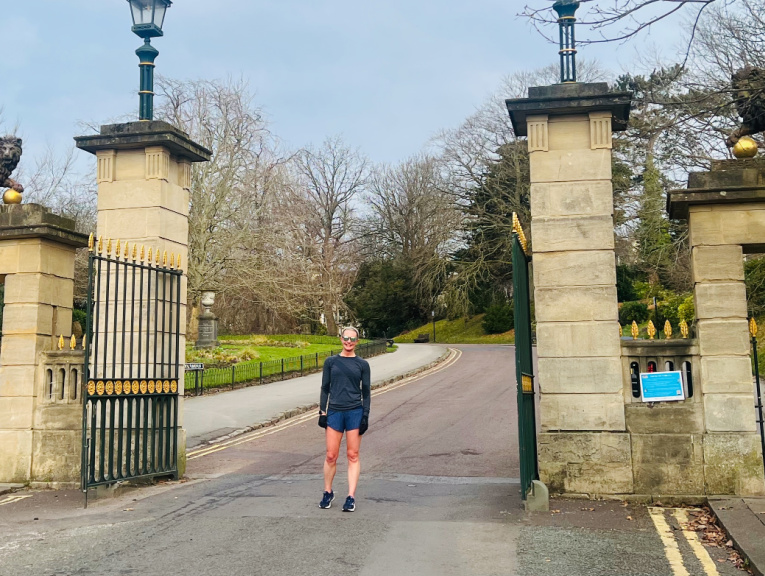 Then we had a 10 am booking at Thermae Bath Spa. Even though you can't soak at the actual Roman Baths, you can get the next best thing at this full spa experience, which includes a rooftop pool with water from the baths (that has been treated!)
In order to visit Thermae Bath Spa, you can either arrive and hope there's space for a two hour booking, or you can reserve an additional treatment on top of the standard entry ticket to ensure you have a spot. We decided to book traditional massages at the spa so we knew we'd have the chance to experience the full spa.
Upon entry, they were very strict about phones- you had to lock yours up in a special pocket thing that only the staff could unlock! So I had to go over 3 hours (2 hours in the different pools + the massage!) without my phone, oh my! It makes sense though and made the whole experience more relaxing, but did mean I don't have any pictures of the spa or the great view of Bath from the rooftop pool.
The 2-hour experience includes several steam rooms, an ice room, a "celestial experience" room, a sauna, the rooftop pool, more indoor soaking pools- a ton of stuff really, I'm probably forgetting some of it. You definitely don't need the additional spa treatment like a massage and you'll still get a lovely experience, especially if you're visiting on a weekday when its not as busy and you know you can gain entry.
After our massages we grabbed a quick lunch at Pieminister before packing up and heading to the train station to catch the GWR back to Paddington and then back to Hampstead (London) to be reunited with Ruth and Matilda (who were with one of our Rover/dog-sitters.)
I'm really glad we had the opportunity to explore Bath. I feel like we saw so much in just a short weekend, especially through running! Even if you're a runner, you could definitely enjoy a weekend in Bath, either via walking, cycling or none of the above!
I recommend a visit to this charming English town if you get the opportunity to do so.
(Visited 108 time, 1 visit today)
[adinserter block= »4″]

Credit : Source Post