[adinserter block= »4″]

What a fun-filled week with family. My oldest sister, her 3 daughters, and her husband were in town for a summer holiday, so hosting them was a big focus of my week. Running still happened- lots of walking, and lots of fun.
Here's how it all went down!
Monday: I met up with a woman I met at the Mornington Chasers long run the other weekend; she lives in Camden, so we met at Primrose and lapped Regent's Park together. It was lovely! 8 miles total for me. I've been really trying to build some British friendships, but its funny how Americans still find each other and end up connecting. I don't want to make any generalizations, but it does feel like perhaps Americans are a bit more open to meeting new friends OR maybe its just the Americans who are also in a new country. What do you think?
Tuesday: 7 miles with Ruth before work, with 20 minutes at tempo in the middle. It was actually getting a bit too warm for Ruth and I couldn't find a water fountain for her, so I stopped at a cafe in Regent's Park and bought her some bottled water. I might need to start carrying some water for her if I can't find some doggy bowls on our routes!
Wednesday: Run commute, 4.7 miles, while carrying a heavy backpack; my niece hurt her ankle and my brother in law ordered this portable stool for her from Amazon to be delivered to our flat. I was meeting up with them late on Wednesday so I had to bring it with me. By the end of that commute, the backpack was feeling quite heavy!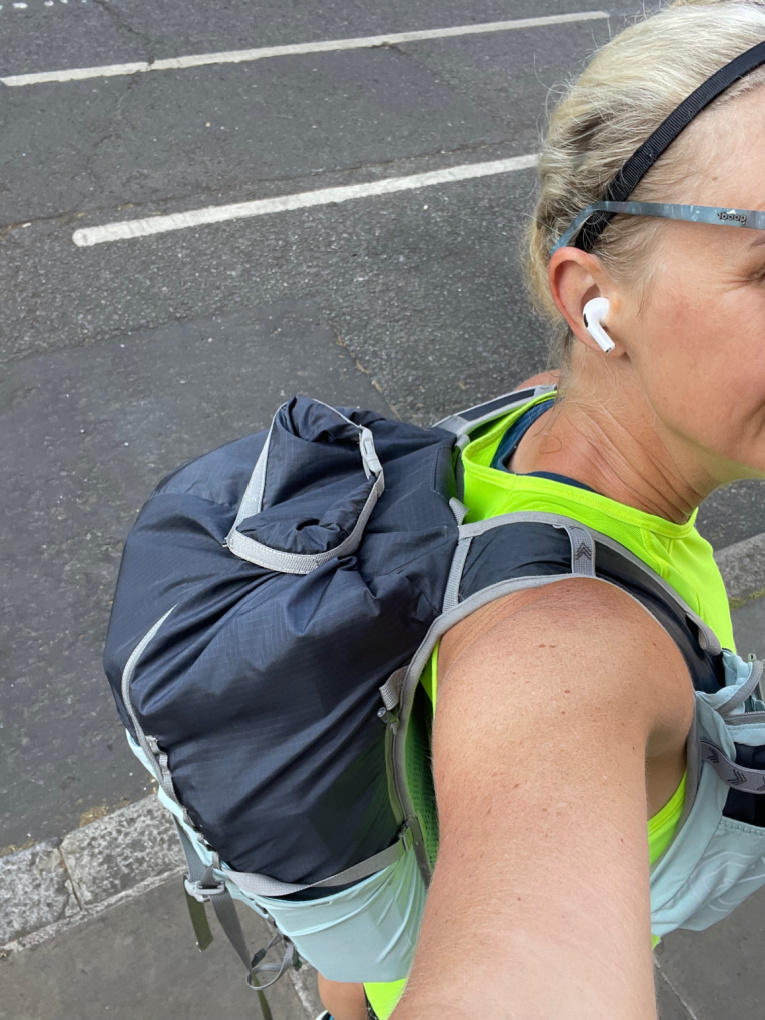 Honestly, this portable stool chair was very popular throughout the trip, for museums, tours, etc. Everyone used it, not just the niece with the sore ankle!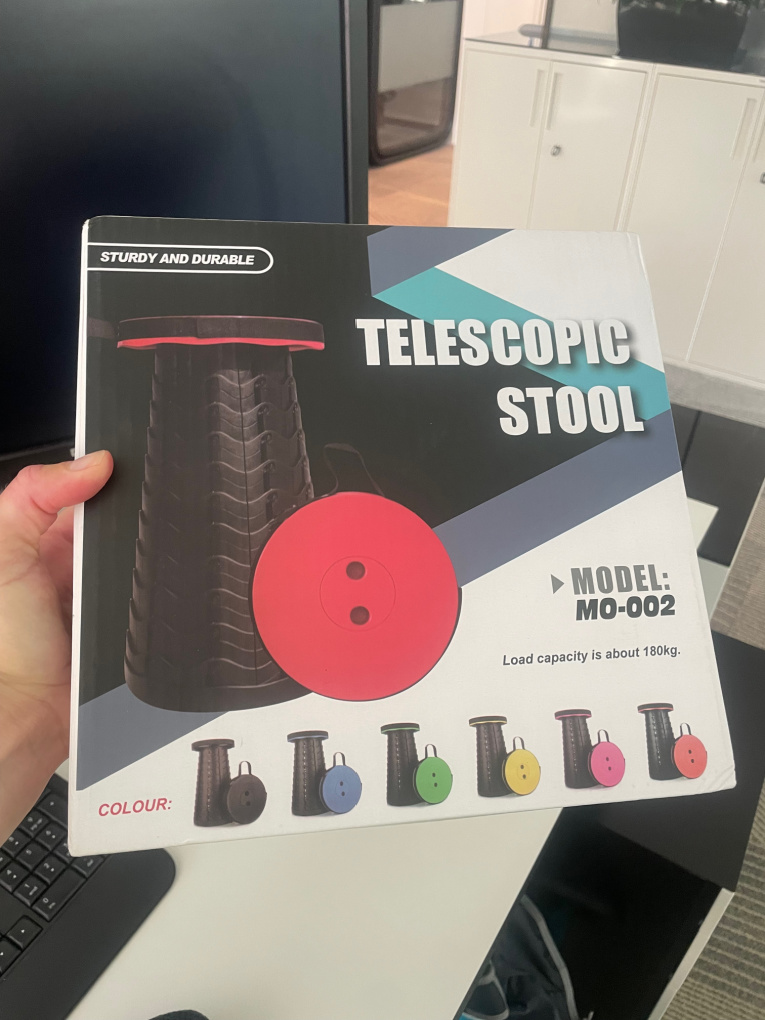 After the commute, I dropped off my things at the office and joined a small group for a social 5k through Green and St. James' parks.
Over lunch, I greeted my sister and family at King's Cross where they had just arrived from Edinburgh, Scotland. I got them sorted with oyster cards and helped them to their hotel at Charing Cross. They were staying at a hotel for the first 3 nights and then 3 nights with us. 5 guests is a full house at our flat, but I'm still glad they stayed with us for a portion of the trip!
After work, I did the Kim Runs the Mittens back and biceps strength and the infamous Caroline Girvan 12 minute dead bug core workout, (which I LOVE- thank you Jenny for the recommendation!)
Thursday: 8 mile run before work with a wave to Harry Styles! He apparently lives in Hampstead; I knew he was in town as he had been spotted around the neighborhood and my sister and family went to his concert the night before at Wembley Stadium.
I popped out of work over lunch to join my family for a Westminster Abbey tour and then came back to work the rest of the day while they toured around central London. They were outside Buckingham and randomly saw the King leaving! What a nice surprise for them.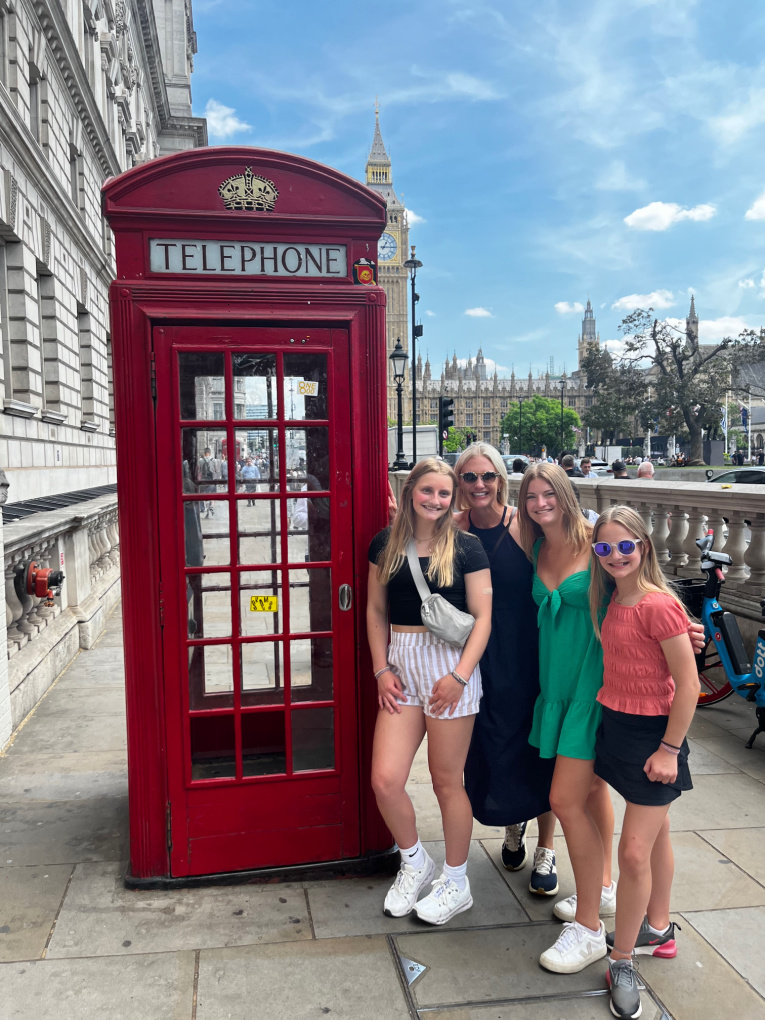 There are some speedy runners buried at Westminster!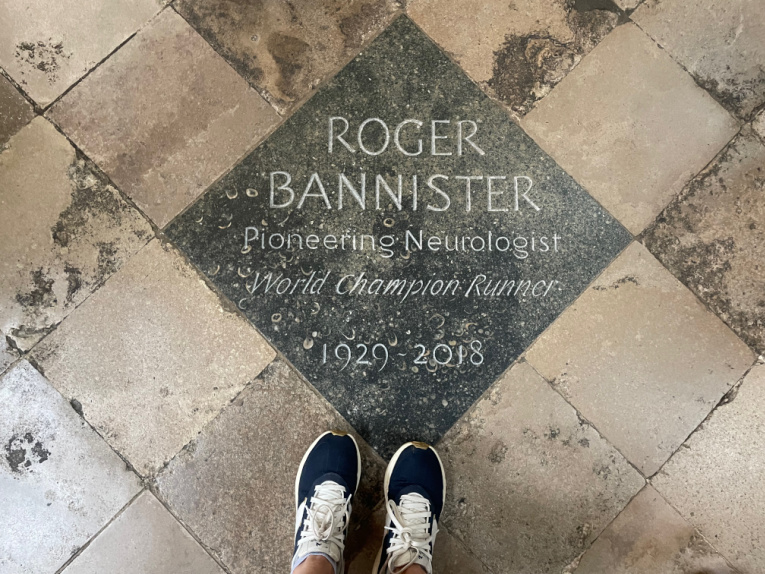 That evening, they went east to a Jack the Ripper tour, which I skipped this time.
Friday: I took the day off of work to spend with my visitors; we had plans to make it to the Tower of London right around when it opened at 9 am, so I decided the best way to fit in a run would be to run commute to the office, shower there, and then meet them at their hotel. Worked perfectly! I added on a bit to get 7 miles total.
We had a very full day- the Tower of London, Tower Bridge, Borough Market, a walk along the Thames, a stop at the Tate Modern, walk across Millennium Bridge to St. Paul's Cathedral, where we walked up all 259 stairs to the viewing area at the top!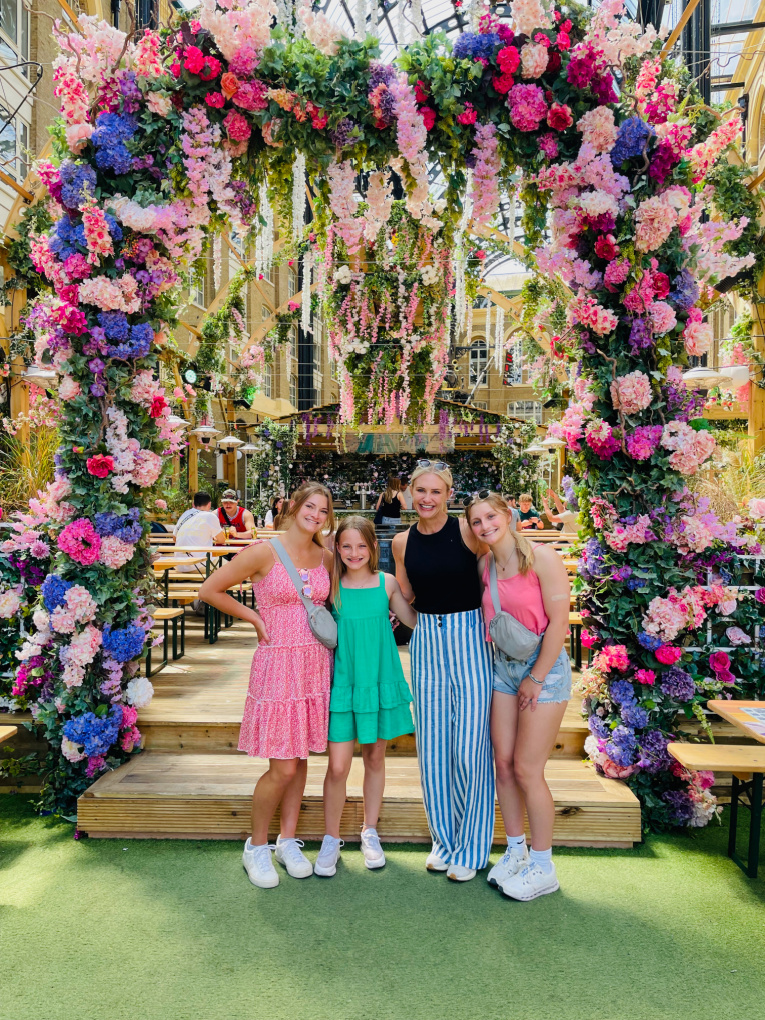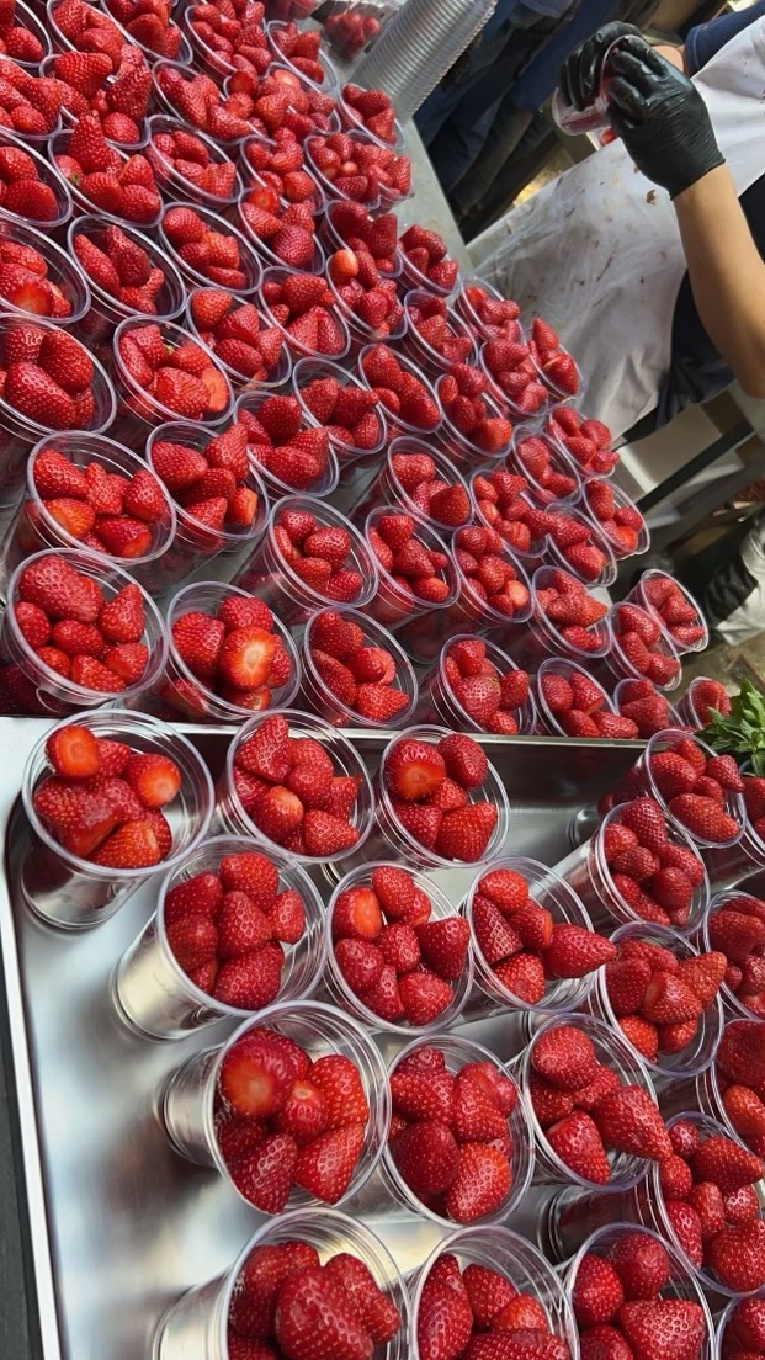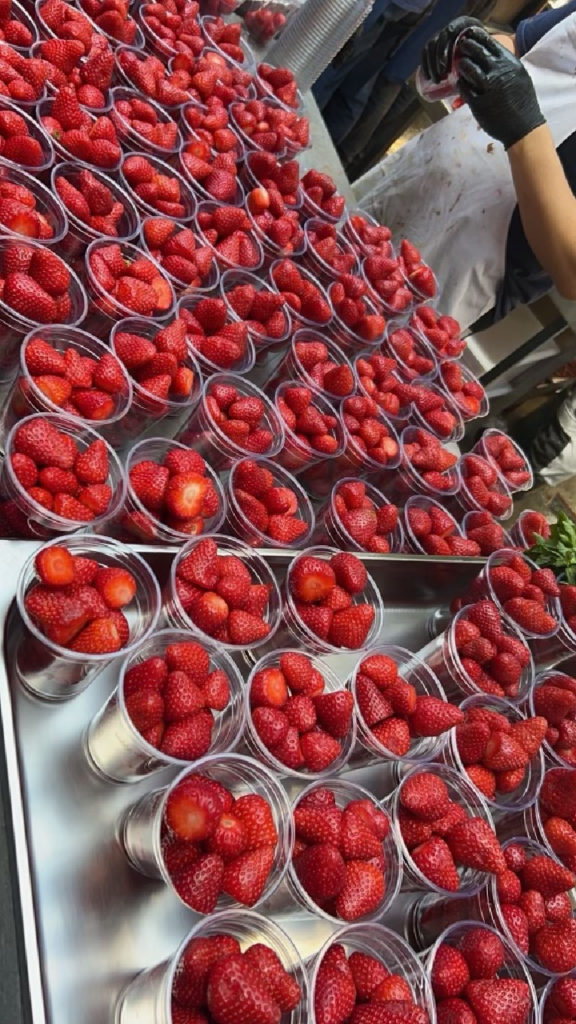 Then, it was time for a quick outfit change before heading to dinner in SoHo at Cecconi's before seeing the musical SIX. I have seen SIX before, but it was just as fun the second time around! And my nieces loved it.
Saturday: Dustin and I ran 7 miles with Ruth before my family arrived, transferring from their hotel to our flat. We kicked off the day with a tube ride with the dogs to Primrose Hill (it's quite close, but we would already be walking quite a bit, and everyone gets a kick out of dogs on the tube!)
We strolled through Primrose park, Regent's park, Queen Mary's rose garden, stopping for lunch within Regent's Park and then Dustin headed back to our flat with the dogs and the rest of us went to the Sherlock Holmes museum. This museum was probably great if you were an avid reader of the books, but unfortunately I am not so it was a bit over my head!
We did a little window shopping on Bond street, stopped at the Liberty department store and then a midday ice cream in Chinatown before going back to our flat for a bit to rest up.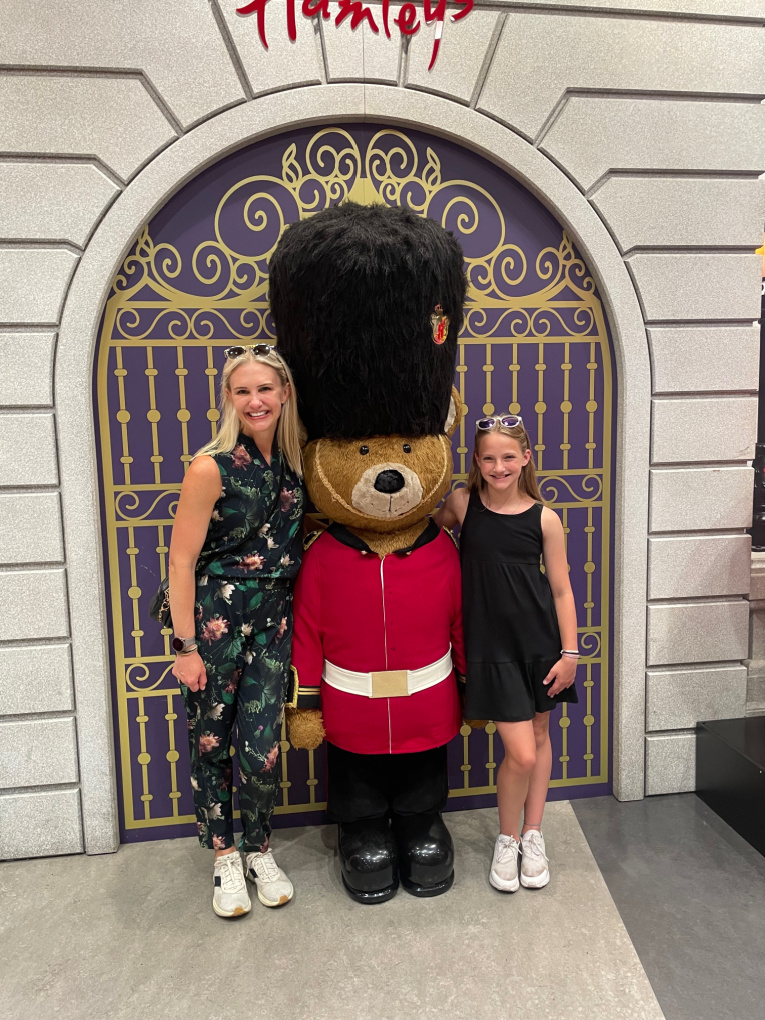 Then we had dinner back in Chinatown at Speedboat Thai before seeing another show, this time the Agatha Christie play Mousetrap!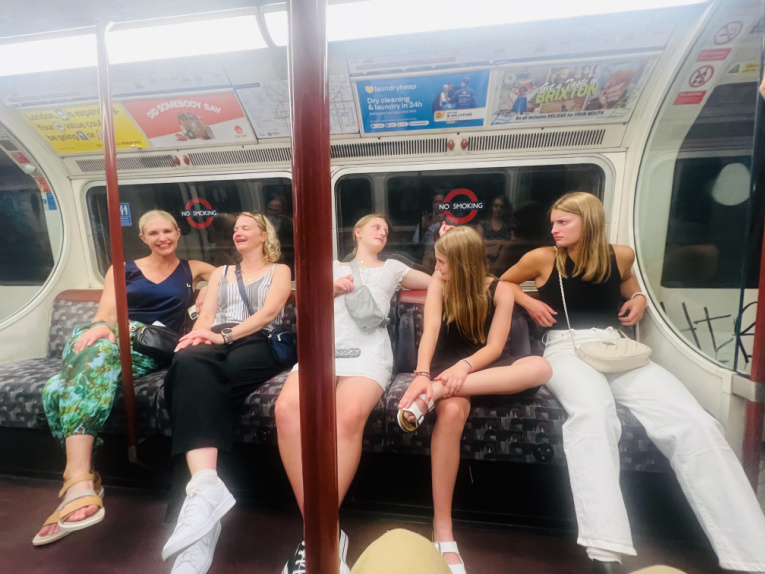 This play has the Guinness record for longest running play- 70 years! Incredible.
Sunday: Ruth, Dustin, and I kicked off the day with a quick 4 mile run through the Heath.
Then it was another day of exploring London with the family! We took the train out to Stratford with the hopes of riding on the AncelorOrbittal slide at Olympic park, but unfortunately we didn't plan ahead and it was totally booked up. Bummer!
Instead we took the cable cars across the Thames to North Greenwich, then an Uber boat to Greenwich. In Greenwich, we explored the market for lunch and then walked up to the Royal Observatory to explore the prime meridian and the museum there. We also stopped by the Queen's House (free) and the Maritime Museum (also free.)
It was lovely!
Fun at the Prime Meridian!
Queen's House in Greenwich (free!)
Queen's House in Greenwich (free!)
All museum'd out after the Queen's House and the Maritime Museum.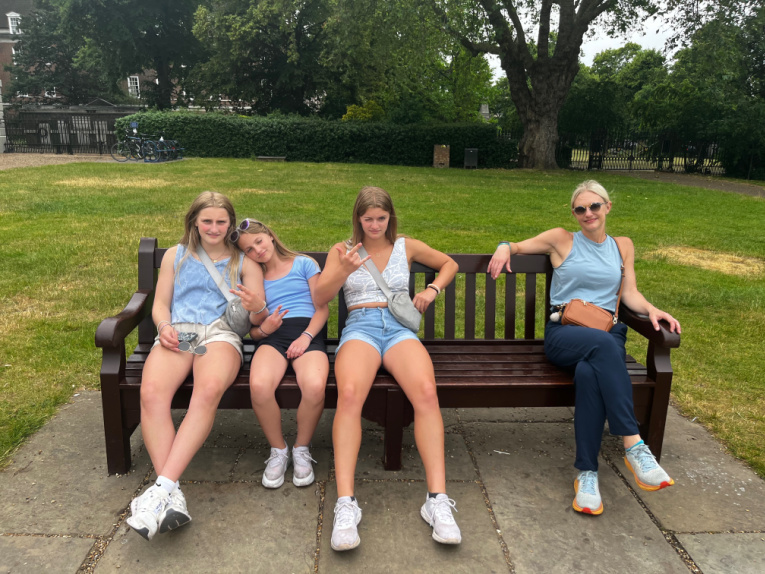 We took the uber boat back to Westminster and then to Hampstead on the tube. The Uber boat is a really fun way to travel and it uses your regular oyster card.
That evening, we had a casual dinner at our local pub, the Stag. Fun times…
Summary: 48 miles of running, which was surprisingly high since I didn't do a long run, I just ran every day of the week. I did two days of strength training with Kim Runs the Mitten and an attempt at daily core. SOOOO much walking with my family. Daily walking records were set, ha! Feet were sore.
I missed the official link-up this week with Running on the Fly and Confessions of a Mother Runner but will still mention them here; check out their blogs to connect with other fitness bloggers for workout ideas and inspiration!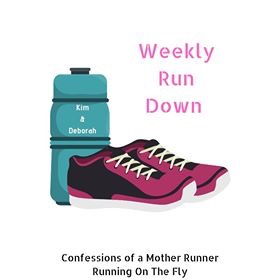 (Visited 1 time, 2 visit today)
[adinserter block= »4″]

Credit : Source Post