[adinserter block= »4″]

Just like that, it's race week! On April 23, I will toe the line of my 41st full marathon, the Vienna City marathon in Austria. (Well, hopefully! As I learned with the Amsterdam marathon, the time that I tested positive for Covid the day of our flight from London to Amsterdam for the marathon, you just never know what will happen! But, running Vienna in a week is the plan!)
My last marathon was my 40th one (read the full list all of the marathons I've run HERE), the Porto marathon in Portugal (catch up HERE.) It was my backup plan when Amsterdam fell through due to Covid. I loved Porto and am actually glad I ended up running there, though the temps were pretty warm and I barely snuck in under 4 hours.
At Vienna, I would love to get a good-for-age time for London (sub-3:50), but if I don't get it here, we are running the Dublin marathon in the fall, so I will just try for it again then! My primary goal is to have fun and enjoy the experience.
Anyways, here's how this past week went in training!
Monday: We were still up in the Lake District in northern England; we awoke to pouring rain, but I was determined to get in a short run before sitting in the car so I headed out solo for a short 4 miler. I was soaked…but hey, we lucked out on the weather the rest of our visit, so one rainy day on the drive back to London is no big deal!
The picture doesn't do it justice, I was DRENCHED.
When we returned home, I did an Iron Strength session on YouTube focusing on arms & abs.
Tuesday: 7 mile run before work with 15 minutes of tempo in the middle. I meant to go into the office, but our laundry machine is broken, so I had to stay at home to be there for the handyman. Turns out, the machine is totally broken and the landlord has to buy a new one; ah, the joys of renting! We may have to go to an actual laundromat soon, as between Dustin and me, we accumulate a lot of running laundry! We aren't sure how long it will take to obtain a new machine…
Wednesday: Run commute to the office, 4.7 miles. Regent's Park is blooming!
Then another 3.3 miles for a work social run.
After work, I did some core and barre on Peloton; I'm stepping back from Iron Strength for now as I approach the race and doing just the bare minimum for strength training until after the marathon.
Thursday: Rest day from running; I found a great new PT/sports massage place that is very close to my office, so I was able to step out over lunch for a 30 minute appointment to work out my legs. I'm dealing with some weird knee pain that the PT believes is IT band related, but it's not in the normal location but rather the outer bone below the knee. The soft tissue work really helped (plus a rest day from running!)
Still plenty of walking for the day (maybe 3-4 miles between the commute and dog walks) + a little bit of core and barre on Peloton after work.
Friday: 7 miles of running with Ruth before work.
I had to laugh at this blurry sign at Primrose park that reads "Sorry this area is muddy;" honestly, the whole city is muddy. We are constantly cleaning off muddy paws!
Ruth was doing great on the run, until we ran past a little kid holding a croissant and she literally just snatched the croissant out of the kid's hand and kept running! I was so embarrassed and stopped to ask if I could pay for the croissant or go buy another one, but the mom said "oh, don't worry, she's just a puppy." Except…she's not. She's 3 and is obviously not well-trained. Argh.
Followed up the run with some core and stretching on Peloton.
Saturday: A very short long run- just 10 miles! A highlight is that I saw the actor Brian Cox from the show Succession in Primrose Hill. Apparently he owns a house there and is often hanging out at a bakery on that street. (Anyone watching Succession? Episode 3 of the most recent season was so intense. But so good!)
Afterwards, I had a haircut/color and then some time at the Heath with the dogs. Saturday evening, we met up with a couple of Americans we have met here (they are from Seattle) for dinner at the Lady and the Grape in Covent Garden followed by Cabaret, which was a fun show. One of the actresses, Aimee Lou Wood, is from the Netflix show Sex Education (I only watched the first season of that show, should probably come back to it.) Lovely evening in London with some new friends!
Sunday: Slept in a bit after a later night at the theater before Dustin, Ruth, and I went for a 6 mile run.
Summary: 40 miles of running.
And now its race week; I'm looking forward to seeing 42km of a new-to-me city, Vienna! We are spending a few extra days there after the race as well. If you've been to Vienna, please share your tips or must-sees!
I'm linking up with Running on the Fly and Confessions of a Mother Runner; check out their blogs to connect with other fitness bloggers for workout ideas and inspiration!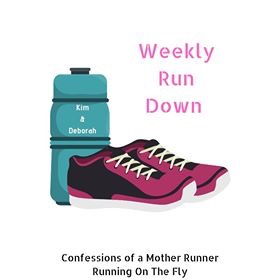 (Visited 81 time, 12 visit today)
[adinserter block= »4″]

Credit : Source Post